Since turning in the final version of Mutter on Sunday, I have gone back into Novel Mode. This work that is the work I have been thinking about, dreaming about,trying to write for now years and years. I think I was working on it when I first started this blog. My Monkey in the cage. The psychotic girl. I love her.
I am grateful to be back into a mode of writing a novel, even if it's a bad novel, or a novel that attempts to destroy something, or a messy novel, or a wrong novel, or a failed novel. Because I think it's a distance I need right now - away from the first-person-naked, from the autobiographical. It feels I've been in that mode for a couple of years now and I need a break from it. Feel like pulling away, but in a good way. I went back on social media - last week? Facebook and Twitter but think I'm going to go off again. Mostly because it's incredibly repetitive and boring.
I have not seen much art here but I went and looked at the Dieter Roth exhibit at the MOMA a week ago and was really inspired by his project SNOW, his primal primitive book that's not a book, a trash-collage.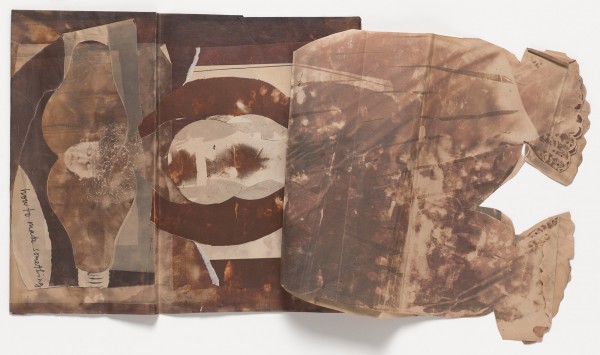 It made me think of James Castle, and then also Jean Genet writing on the back of paper bags in the jail cell.
It made me want to write a book, that had language, but that was a book like this. One where the author hallucinates the girl. Can one write a book like this, with words?